Priscilla of Best Trends for Life on why the Jordan Bucket Bag is "The Perfect Everyday Bag"
One of our favorite bloggers and fashionistas, Priscilla of Best Trends for Life is a master of everyday comfort and elegance. If you've seen her Instagram, you know that her style is effortless and is a great guide for those navigating trends while still wanting to keep a classic style and sensibility in our closets. We were so honored for Priscilla to feature AALLYN on her blog and even more humbled that she's called us the "perfect everyday bag". Though we couldn't agree more, we'll let Priscilla do the talking:
"Meet the Jordan Bucket Bag by AALLYN! I was introduced to this female-owned small business thanks to my Instagram discover page. And just like that, I found my new go-to handbag. What I look for in an everyday bag is three things; style, functionality, and versatility. When it comes to these three things, the Jordan Bucket Bag doesn't disappoint."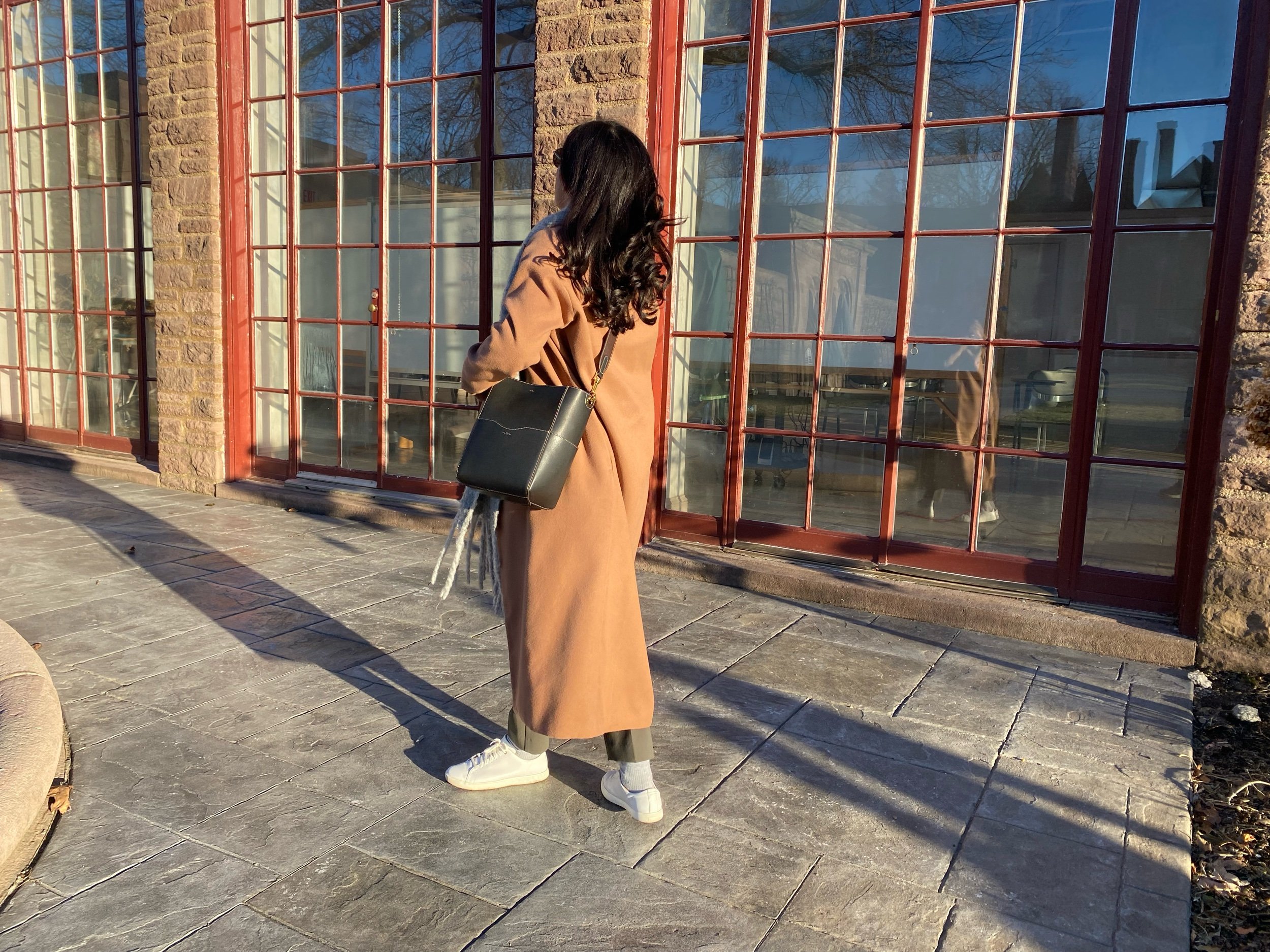 "Let's begin with style. It's pretty obvious that this purse was designed by a creative eye. The bucket-shaped body is both sleek and modern while the contrast stitching adds a unique dimension. This minimalist design is both trendy and yet timeless at the same time!"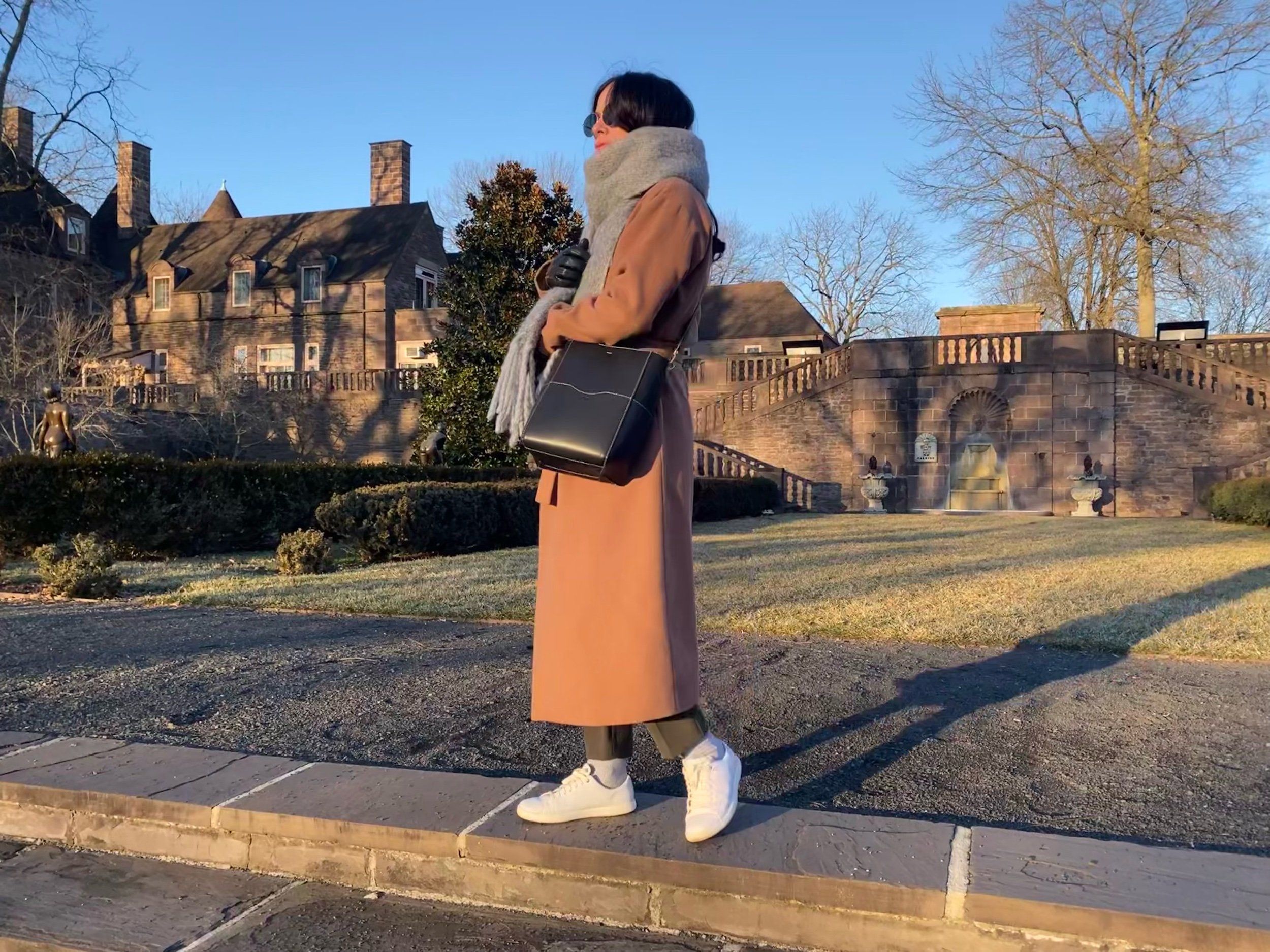 "An everyday bag is nothing without functionality. My favorite thing about the Jordan is that it can function as both a crossbody and a shoulder bag. AALLYN includes two easily interchangeable straps with the purchase of the Jordan Bucket Bag. Their crossbody strap even has different settings so you can find the perfect fit for you. Additionally, the bag comes with a removable nylon pouch organizer. The pouch features a zipper closure which provides a level of security. This roomy (but not oversized) bag will keep all your necessities organized and safe while you're on the go."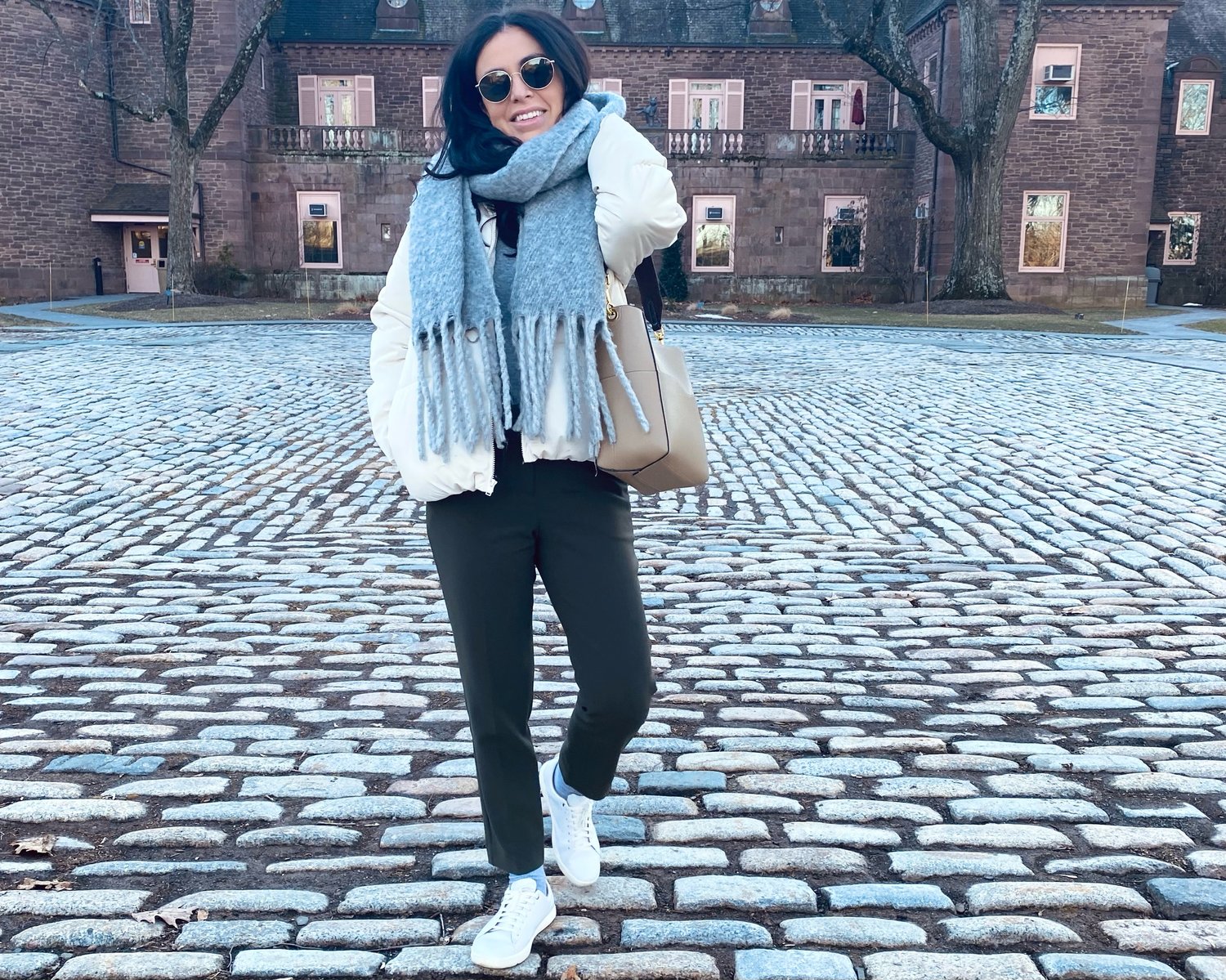 "With such a simple design, this bucket bag is the definition of versatility. It pairs well with just about any day-time ensemble no matter the hue! This beautiful wardrobe staple comes in three colors; black, pebble, and cream. My two favorites, black and pebble, are featured in today's post. It's easy to see why black would be a versatile color so I won't harp on that too much. The neutral "pebble" hue, while less status-quo than the black, has and incredible versatility about it as well! Just above are four different outfits all paired with the Jordan."

"I can't say enough good things about the Jordan Bucket Bag by AALLYN. But let me end with this, the team at AALLYN values both affordability and quality."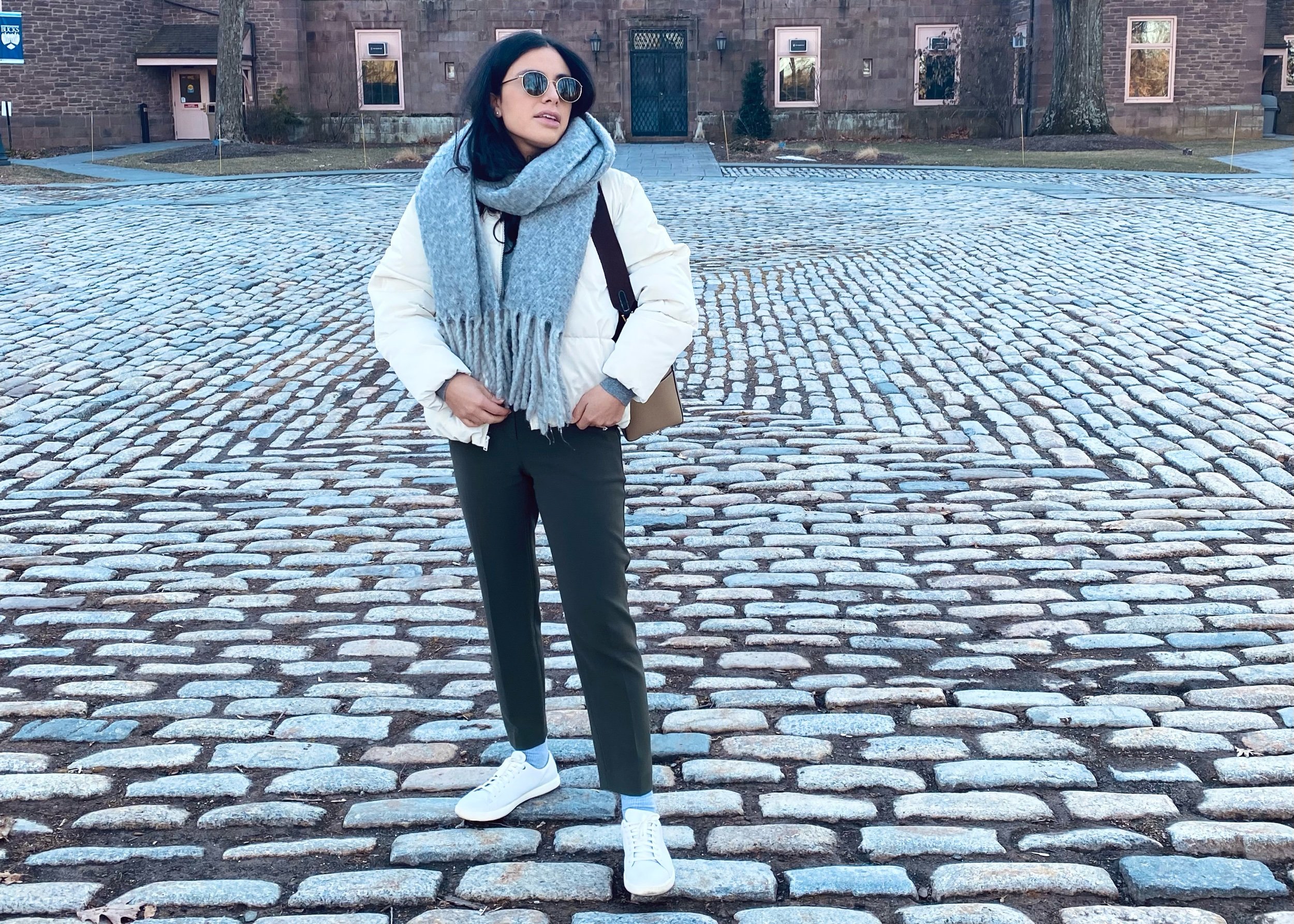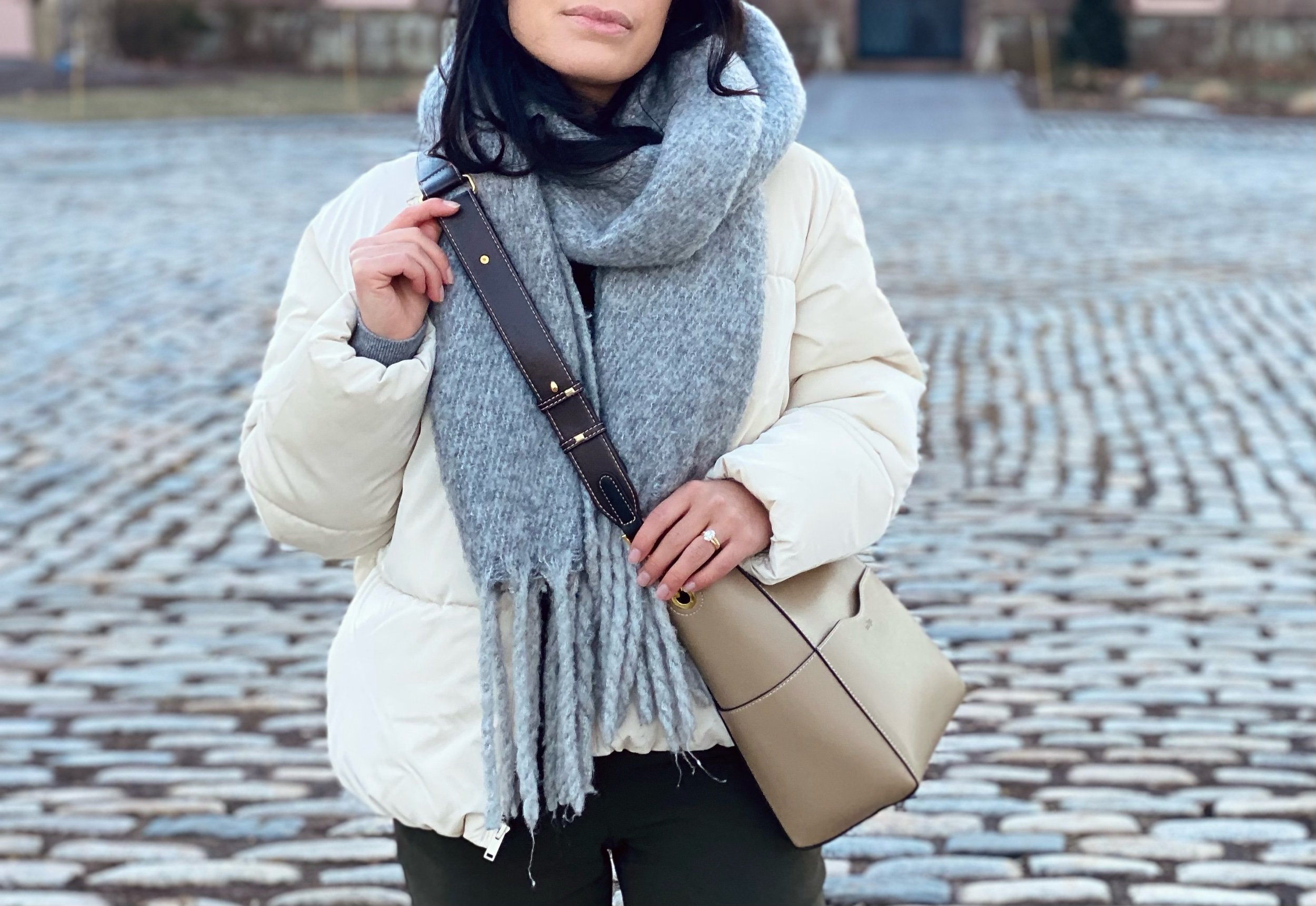 Stylist, Model, Photographer #2, and Writer:
with love,
---